• 2021 • Believe • celebrations • cozy • easy • easy peasy • entertaining • family • family recipes • hug • January • kids • life • love • mac-n-cheese • Marinella jewelry • Pearls & Pasta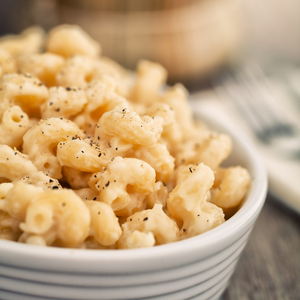 I'm charging into 2021 full of Belief & Hope. Believing anything is possible, anything... and Hopeful for healthy gatherings, tons of hugs and sharing scrumptious food together around the table! Some of my families & friends favorite dishes are most often the easiest ones to make! Here's a take on a homemade stove top mac-n-cheese that's so easy peasy it'll make you throw away the boxed stuff & never look back! This recipe makes a big batch, which is perfection for a crowd or leftovers the next day. And, trust me adults and kids alike will be coming back for...
---
• accessories • be kind • caramelized carrots • carrots • comfort food • family recipes • healthy • onions • sharing • sparkle • stay home • un-recipe • vegetables
Thank you for popping over from the email I sent you regarding 'What I'm up to!' Cooking comfort food that is also healthy, especially during our mandatory stay at home, where we're all overindulging a bit is so important to me and I'm glad I can share it with you! Please enjoy my family 'un-recipe' as much as my family, friends & I do! I call it an 'un-recipe' because I grew up with my Nona & Mom just creating & cooking with whatever we had in the pantry or garden. I've put this to paper the best I could!...